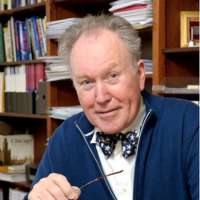 JOSEPH SERGEANT
Holanda
Professor Joseph Sergeant began his research on the attentional problems of hyperactive children in 1975 in Groningen, The Netherlands and from 1985 he was Professor and Chair of Clinical Psychology at the University of Amsterdam. In 1999, he moved to the Vrije Universiteit, Amsterdam to set-up the department of Clinical Neuropsychology in which he was Professor and chair. In this period, Professor Sergeant set-up with colleagues one of the largest Adult ADHD neuropsychological projects, which included evaluation with neuropsychological measures the effect of treatment to adult ADHD patients. He is currently emeritus Professor of Clinical Neuropsychology.
In 1987 he founded the European Network on Hyperkinetic Disorders (Eunethydis), which has developed as a key training network for child psychiatrists, neurologists and psychologists. Professor Sergeant handed over the chairmanship of Eunethydis to Professor Tobias Banaschewski January 1st 2015. Under Professor Sergeant's chairmanship, Eunethydis was expanded to take into account the emerging issue of adult ADHD.
The Eunethydis workgroup: European ADHD Guidelines Group (EAGG) of which Professor Sergeant was initiator and chair has produced three sets of Guidelines for the treatment of ADHD and a number of meta-analysis concerning Non-pharmacological and Pharmacological interventions in ADHD. An important task for the EAGG in recent years has been to indicate interventions suitable for adult ADHD. Professor Emily Simonoff succeed him as Coordinator of the EAGG January1st 2015.
Professor Sergeant has published over 250 articles in scientific journals.
Professor Sergeant was in 2010 knighted by the Queen of The Netherlands: He is Officer and Knight in the Order of Oranje Nassau for his contribution to the research and treatment of ADHD individuals.